Chair
Ralph Vasami
CEO, Universal Weather and Aviation, Inc.
Ralph J. Vasami serves as Chief Executive Officer of Universal Weather and Aviation, Inc. In that role, Vasami is charged with leading the company's day-to-day operations, setting and communicating the company's vision, priorities for growth and efficiencies, policy and procedures for global compliance and service standards and strategic planning.
Vasami joined Universal full-time in 1982 as a meteorologist in the company's White Plains, New York location, having been associated with the company earlier as an intern. From 1988 – 1991, he served as Manager of the company's satellite weather office in Pittsburgh and for more than five years was also responsible for Universal's Midwest Sales territory.
---
Vice Chair
Eric Rothschild
After completing undergraduate work at Harvard and earning a graduate degree from Boston University, Eric began his teaching career at Woodlands High School before moving to Scarsdale High School in 1964. Eric taught in the Social Studies Department and served as its chair from 1973 until 1998. In 1993, Eric helped bring WISE/Senior Options to Scarsdale High School.
Eric perfected the art of having students "do history," making history come alive as he bounced around the room, questioning, encouraging, inspiring generations of nascent historians and teachers. Eric championed the use of simulations as a teaching tool, developing games ranging from The Constitutional Convention and The Women's Hall of Fame to the murder mystery,Who Killed Teddy Roosevelt? Students in Eric's classes were true historians, becoming expert at the use of media as they pored over countless primary documents to unlock the secrets of the past.
---
Secretary
Susan Somersille Johnson
Vice President and Chief Marketing Officer, Suntrust Banks, Inc.
Named Among Top 50 Most Powerful Women in Corporate America by Black Enterprise Magazie
Susan Somersille Johnson was named executive vice president and chief marketing officer of SunTrust Banks, Inc. in August 2014. She oversees the company's brand strategy, corporate and line of business marketing operations and communications, and serves as a member of the Executive Leadership Team.
Previously, Johnson was vice president of Global Marketing at NCR Corporation, overseeing the company's worldwide marketing, communications and business intelligence programs to drive increased awareness and consideration of NCR products and services across 180 countries. She also improved internal engagement through a leading global community initiative.
---
Treasurer
Larry Luftig
Fixed Income Trader, SunTrust Robinson Humphrey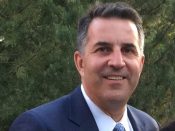 Larry Luftig joined SunTrust Banks as a managing director in Corporate Bond Trading in October 2012.  Larry has 20 years of experience working in finance.  Prior to joining SunTrust, he oversaw a group of traders at both Barclays and the Royal Bank of Canada.
Larry also helped start an exchange program for Eastern European High School students to come to the US.  Additionally, for the past 5 years he has served as a member of the New Rochelle Youth Lacrosse executive board.
---
Interim Executive Director
Glenn Shapiro
Glenn has served on the Board of WISE Services for the past decade, and currently serves as Treasurer and Interim Executive Director.  With a JD and MBA from NYU, Glenn's involvement in education began in 1983 at American Management Association, where he became increasingly aware of the limitations of classroom style learning, and the powerful impact of experiential learning through its Operation Enterprise for teens. His career in adult continuing education continued with positions at Simon & Schuster, Market Data Retrieval (D&B – where he ran School Construction Alert), Executive Enterprise Institute (as President for their Continuing Professional Education for accountants and lawyers), and SmartPros' Cognistar (as President for their Continuing Legal Education live and online programs for lawyers).
---
President Emeritus and Founder
Victor Leviatin
Honored as 2015 Board Member of the Year by the Association of Development Officers
Vic Leviatin is the Founder and President Emeritus of WISE Services. He was born in Dubno, Poland, in 1939 and came to the United States under the Displaced Persons Act of 1948 when he was nine years old. He received his B.A. in World History from The City College of New York and earned two Masters Degrees—one in education, and the second in sociology.
Vic began teaching social studies at Woodlands High School in 1961. Seeking a solution for "senior slump" and wanting to help prepare students for life beyond high school, Vic and colleagues in 1973 created the Woodlands Individualized Senior Experience (WISE), a program that gives seniors of all ability levels the opportunity to design individualized, passion-driven projects that empower a transition from high school to college, work and lifelong learning.
---
Steven Brown
Executive Director, Building Skills NY
Steven Brown is the newly elected Executive Director of Building Skills New York, beginning in January of 2015. Building Skills New York provides employment opportunities for low-income New Yorkers in the affordable housing construction and management industries. Leaders in the affordable housing industry created BSNY to help meet the needs of unemployed and under- employed residents and increase their access to economic opportunities where affordable housing is built. BSNY's leaders understand that along with quality housing, access to good employment opportunities for local residents is a critical aspect of community development.
For the past 10 years, Steven has been President of the Greyston Foundation, a non-profit community development organization in Yonkers, New York that addresses poverty through multiple interventions including workforce development, affordable housing, child care services and community gardens. World renowned, the Greyston Bakery has served as a model for successful work force development, community renewal and personal transformation within a profitable business environment.
---
Kia Darling-Hammond
Doctoral Candidate and Consultant
Kia Darling-Hammond is a doctoral candidate in the Developmental and Psychological Sciences (DAPS) program of the Stanford University Graduate School of Education.  Kia's  professional mission centers creating, preserving, and disseminating knowledge about conditions for the thriving of youth and young adults of color, with an emphasis on those who identify as LGBTQ+.
Among Kia's community-engagement efforts is being an "auntie" to a growing cadre of queer of color young adults, which includes an annual gathering and daily personal and professional support; volunteering at a local homeless youth shelter; and collaborating with the White House Initiative on Educational Excellence for African Americans to design and disseminate tools and resources.  Kia is also on "stand-by" for a handful of education-focused organizations, offering evaluation, planning, budget consultation, and program advisement, as needed.
---
David Marcus
Director of Communications & Marketing, The New York Community Trust
David Marcus has been a staff writer of the Boston Globe, the Dallas Morning News, the Miami Herald, and U.S. News & World Report, specializing in education. He shared the Pulitzer Prize for international reporting.
David wrote a book about struggling teens, What It Takes to Pull Me Through: Why Teenagers Get in Trouble, and How Four of Them Got Out.  He later wrote Acceptance: A Legendary Guidance Counselor Helps Seven Kids Find the Right Colleges—And Find Themselves. Marcus credits his WISE project at Woodlands H.S. in NY for his journalism career. Now communications director for the New York Community Trust, he studied at Brown University and was a Nieman Fellow at Harvard.
---
Michael Mark
Michael is a graduate of Northwestern University, with Bachelors and Masters degrees in Music Education. As an original cast member, Michael won a Drama Desk Award as a featured actor in the Broadway musical, I LOVE MY WIFE. Michael is the composer of the theme song for the long-running television show, ENTERTAINMENT TONIGHT.
For more than twenty-five years, Michael has been fortunate to collaborate and perform with singer/songwriter/advocate Tom Chapin.  Michael has won two Grammy nominations for his work with Chapin, writing songs for young elementary school children and their parents.  The songs are used in classrooms and music rooms all over the United States and the United Kingdom.
---
Glenn McDermott
Broker, Cantor Fitzgerald & Co.
---
David Plati
Director of Sports Information, University of Colorado
David Plati serves as the Athletic Department's Director of Sports Information in the University of Colorado Sports Information Office.  He has served in this position since 2005, but has been with CU's Sports Information Office for more than 38 years.
Plati's primary responsibilities are with the football, skiing and men's golf programs, though he oversees the sports information efforts for all sports, and at one time or another has personally handled nine sports during his CU career.  He was named the 13th full-time sports information director in CU history on July 24, 1984, after serving for three years as the assistant SID.  The youngest SID in the nation at the time of his hiring, he previously worked as a student assistant and statistician after coming to CU as a freshman in 1978.
---
Douglas T. Schwarz, Esq.
Partner, Morgan, Lewis and Bockius, LLP
Douglas T. Schwarz is a trusted advisor to and advocate for employers in all aspects of labor and employment law. He litigates in court, arbitration, and administrative proceedings; counsels employers on human resources matters; negotiates and drafts executive employment and separation agreements; advises on labor and employment aspects of corporate transactions, both domestic and cross-border; and conducts internal investigations of employee complaints. Doug also handles ADA Title III and state law matters involving access of persons with disabilities to public accommodations.
Doug's clients include financial services firms (mutual funds, hedge funds, private equity, venture capital, commercial and investment banks, wealth management); educational institutions; and media, technology, and telecommunications, pharmaceuticals, and life sciences companies.
He represents numerous non-U.S. companies, from Japan and elsewhere in Asia, the United Kingdom, and Europe, regarding their U.S. labor and employment matters, and U.S. companies on international labor and employment issues.
---