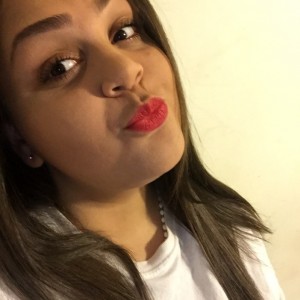 "My WISE Project motivated me to want to do well.  My grades went from 60's and 70's to 80's, 90's and 100!  I am now in college, pursuing a degree in psychology." — Kristina Rodriguez, WISE 2015
Or, mail a check to:
WISE Services
PO Box 47
White Plains, NY 10603
If you qualify for a corporate matching grant, please remember to include WISE.
WISE Services is a 501(c)(3) not-for-profit organization.  Donations are fully tax-deductible to the extent allowed by law.
Read Our Annual Progress Report
Why WISE Needs Your Financial Support
"As a WISE board member, I have seen the impact that WISE has  on high school seniors in all economic and social situations. Clearly, the program is more relevant than ever. As schools teach increasingly to standards and tests, our youth need an avenue to explore, learn in a different way, pursue their passion, test the career waters, and begin their transition into the adult world. WISE does all of that and more. For these reasons, I make an annual gift to WISE Services and strongly encourage your support." Mary Ann Masarech, Woodlands WISE, 1978
Did you know that less than one third of our annual budget comes from school fees? The remainder must come from fundraising activities. As we grow, the budget must grow with us, but to do that we need your help.
Please give as generously as you can to help us continue this vital work.
Questions: please email us or call 845-592-8311