Ithaca High School has long had an outstanding WISE program, and its online blog, https://sites.google.com/site/ihswiseprogram/services, is an ongoing source of inspiration to those who love to read about WISE projects as they develop and mature. For those of you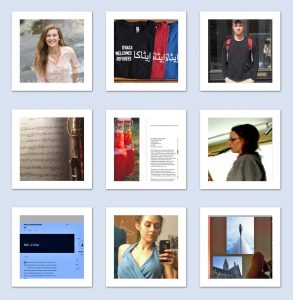 who don't want to tackle the entire website, we will be sampling different projects from time to time so you can get a feeling for the work that IHS students are doing.
The list of projects undertaken by this year's students is a long one and, as WISE projects usually prove to be, very diverse. The way in which they go about their projects is also somewhat diverse but there a few important, unifying features. All students are part of one (of two) WISE English classes and spend the first part of the year working in a regularly scheduled English class but, among other things, preparing for the second semester when things change radically. In that second semester, students meet in class only once a week, to share their experiences and hear guest speakers. The rest of the class time is spent working on their projects, sometimes independent projects, sometimes internships, sometimes a combination of the two.
Like all WISE students, Ithaca's WISE participants involve themselves in a hands-on project, keep a regular journal, do extensive research on their project, meet weekly with their mentor and culminate their experience with a presentation, which includes a narrative essay, at the end. Most of the WISE group keep an online blog for their journal, although some elect to do a written journal instead. At various times throughout the second semester, students have the opportunity (and obligation) to learn about other WISE projects, from reading both journals from the past and current ones of their peers. The projects from the past highlight, for the students, the challenges and triumphs that come with all the different parts of a WISE projects and allow them to gain some perspective on their own process at that given moment in time. Reviewing the journals of their peers augments this process, giving them ideas not only of what they should avoid if they see a lacking in that journal but where they could go themselves when they see something they realize they should emulate. And, of course, feedback from your peers is very helpful at this stage of the WISE journey.
The projects students are currently embarked on are listed below. When the presentations are all over, we'll give you a more in-depth sampling from some of these!