Ithaca High School offers the casual reader a crash course on WISE – all you need to do is go onto its excellent website with its dedicated IHS WISE Program section and start reading the blogs posted under Projects. You'll be able to follow, virtually day by day, the progress of each WISE senior's WISE experience, their hopes, their joys, their triumphs and, yes, their disappointments. But in case the idea of starting in on such a journey yourself is too overwhelming (and there ARE lots of blogs and lots of pages to consume), we will sample a few of them for you so you can see for yourself.  We'll begin with two students in Alexis Lord's WISE class, Grace and Sandra.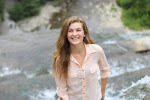 Grace W began her blog with a Dear Reader letter in which she set out the goals she hoped to accomplish: I plan to teach myself digital photography and learn how this art has impacted our culture. From the onset, she realized that this might be 'more daunting than I originally thought… It feels strange to be working on a project with no specific rules on what I must do, and when I must do it. I like the freedom, but at the same time I feel a bit lost, and unsure where to start.' A perfect summation of the opportunities and challenges built into the WISE journey!
Grace hoped to master the art of digital photography through a wide variety of learning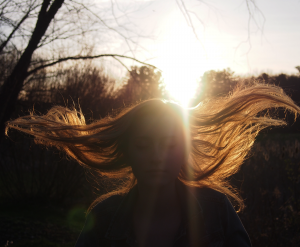 experiences including reading, viewing, hands-on photographing, experimenting, editing and working with a veteran photographer, capping it all off with an exhibit at a gallery that she would set up to display her finished products. In her detailed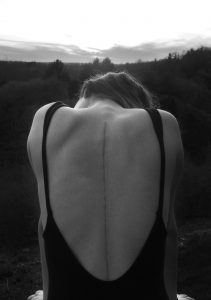 and thoughtful blog, she chronicled her journey from beginning to end, bringing the reader deeply inside the process that she herself had gone through. No WISE journey is ever smooth, but Grace wisely used the inevitable setbacks as learning opportunities and forged ahead to a triumphant conclusion. In her last entry she wrote: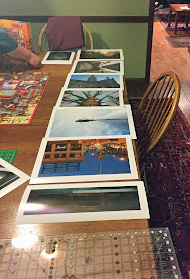 I recently read my "Dear Reader" letter featured in the "About" section of my blog, and it was fun to look back on my thoughts and fears about my WISE project, and compare them to my actual experience. Although I don't consider the photographs that I took throughout this semester to be perfect by any means, I do consider many of them to be thought-provoking, which was what I had hoped for at the beginning. It is my hope that my art will make
people think twice when they look at it, and maybe even start to wonder about the world around them. Art is meant to inspire, and I hope that some of my photos are able to do this. My experience with this project has been incredibly rewarding, and I am extremely happy with the progress that I made throughout the semester. Nothing ever goes perfectly, but the obstacles that we face are what teach us the most. Knowing this, I look forward to my future with determination, with the knowledge that even when a task first appears daunting, there is always a way to succeed. 
In an equally artistic but completely different endeavour, Sandra S explored the world of fashion design, stating her desire to create a 'first, full, ready-to-wear clothing collection'. In her 'Dear Reader' introduction, she wrote: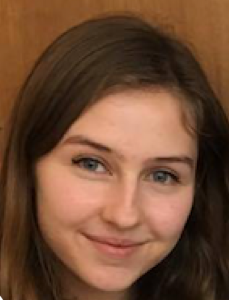 I hope to have created at least ten full outfits, with a combination of separates (including jackets, skirts, pants, tops, etc.) and dresses by the end of the project. The collection will be cohesive and based around a theme, which I have yet to determine. A large majority of my material will be 'upcycled', or fabric taken from old garments in order to create new sustainable garments. I hope to have accumulated far more knowledge about sewing construction and designing, and I hope what I've learned can further prepare me for whatever design school I go to following high school.
Sandra, an artist and fashionista, was a self-taught fashion designer who loved to express herself through the way she dressed. While she had long dreamed of creating clothing collection from scratch and thereby bringing an artistic concept to life, she had never had the time to do so. Enter WISE. The perfect opportunity to do just what she had desired to do throughout her high school years.
The semester was an interesting one for her, and her blog represents the process she underwent as she confronted the challenges of the end of the senior year and of an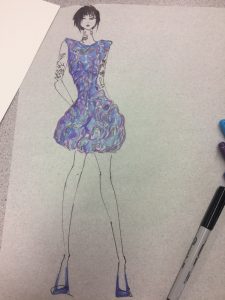 ambitious and demanding project. By March, when she was beginning to design her collection, she realized that she had already gone beyond what she had set out for herself in her initial goals:

I don't even want to reflect so much on my initial goals; making a bunch of sketches, draping, etc… because I feel like if I had followed exclusively those goals, I would have been far less productive and would have become discouraged much easier. This project is forcing me to discover my own strengths and weaknesses in design. I'm teaching myself how I
think best and how I find the majority of my creativity.
She reached out, via a hitherto ignored Facebook account, to ask if any girls in the Ithaca area were interested in modeling, and to her pleasant surprise receive thirteen positive responses, one more than her previously planned 12 outfits warranted. So she began to consider adding one more outfit to her proposed list. And after having worked a bit on her first piece, and feeling unenthusiastic about continuing to sketch, she decided 'to drape for a little bit and see if I could take inspiration from any whimsical states of fabric pinned to my dress form. However, when I got started, I was having so much fun I decided to keep at it and actually made some seams and a few more cuts.
'Below is how the garment started out when I was still just trying things out and pinning things randomly…'
I really like the halter top so far. I'm still surprised I could do as much as I did in just two days…I think this piece is a great start to an outfit. I know that a certain skirt could be the perfect match for what I have, and I know that this has mix-and-match potential.
And that's the way her project progressed, with setbacks and leaps forward, with discouragement and procrastination, then inspiration and/or determined forging ahead.
At the end, she was up against a deadline with a photo shoot scheduled for the next day and a host of things to finish: 'that translates as 23 hours to work in my book. Second all-nighter in a week!'
But she did it! And with her project, The Evolution of My Aesthetic: A Clothing Collection, began what is likely to be a successful career in fashion design, something she will pursue next year at FIT.