WISE has lost one of its youngest stars. Arianna Marika Williams, Rondout High School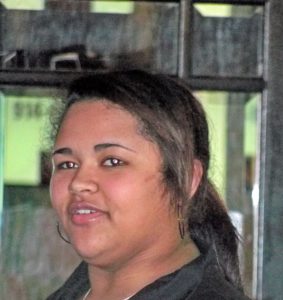 Class of 2013, SUNY New Paltz Class of 2017 and WISE task force member and student co-coordinator at Rondout, died Tuesday, March 28, in an automobile accident that cut far too short such a promising life.
Arianna was the quintessential WISE student. She plunged into her WISE project with true joy, exploring the subject she was considering for a major and confirming, through so-doing, that this was not only to be her focus in college but her career. Her project: Exploring Psychology, a subject she not only immersed herself in but determined to be integral to what she wanted to do in her future. She went on from WISE, first, to Ulster Community College and from there to SUNY New Paltz where she made the Dean's List majoring in sociology, minoring in psychology and taking a concentration in criminal justice. She completed an internship with the Ulster County Probation Department in the summer of 2016 and was headed to SUNY Albany to pursue her masters this fall.
As down to earth as she could be, Arianna managed to keep all sorts of balls juggling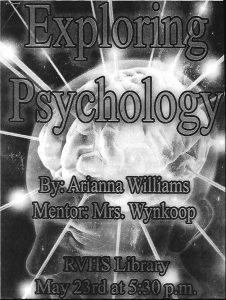 happily high above her as she followed her passions not just with determination but with gusto and verve. In high school, those balls included earning a cosmetology license through BOCES, managing her high school classes, her own WISE project and her duties as a student co-coordinator for WISE. Working as a student coordinator really helped her appreciate the WISE journey that other students were taking and she cheered them on with genuine appreciation for their hard work, resiliency and accomplishments. In her WISE journal, she wrote: "I feel as though being on the task force, being a student coordinator, and seeing first-hand what it takes to make this program work, especially this year, I have a whole new respect for these projects. It makes me happy and even proud to see the work WISE students do, what they've learned and how WISE has and will continue to help them."
And turning to her own experience, she continued: "I've started reading back through my journal and have realized how much WISE has benefitted me. I've always been the kind of person that would take on more than they could handle and be determined to do and complete everything. I drive myself crazy in the process. Since being part of WISE…I've learned that it's ok to change your plans. Nothing is set in stone…I'm not Wonder Woman, I can't do everything and that's perfectly okay!"
WISE not only made a difference to her – she made a difference to WISE. Rondout's WISE coordinator Franny Hertz remembered: "Arianna was student co-coordinator of Rondout Valley High School's WISE Program with her best friend Matthew VanBuren.  The year they coordinated 2013, was a challenging year for education in general and our WISE program was at risk. Together, Arianna and Matt worked with the Task Force and community to keep WISE in our school, while maintaining the program's integrity. Their dedication to the program was invaluable and even more beautiful was their friendship and collaboration."
The wisdom imbued through her immersion in WISE kept her going from that time on as she set out – and managed  — to do extraordinary things, all of which were leading her to a promising career in the field that she had first explored through WISE her senior year at Roundout High School.
Her family, her friends and the entire WISE community will miss this wonderful young woman whose life, however short, will continue to serve as an inspiration to us all.